THE HEIRLOOM, AND STORY, THAT LAUNCHED OUR BUSINESS
Emigrating in 2000 from Great Britain to Lake Forest, Illinois, Emma and Mark Harris quickly took to their newly adopted American home.
Once, when packing to visit family back in Scotland, Emma happened upon her Saxony wool university scarf, complete with embroidered seal, pulled from the the bottom of her drawer.
Besides being a family heirloom — and a cozy way to keep warm — the scarf represented a centuries-old tradition first introduced to Oxford and Cambridge students as an emblem of academic excellence, scholarly pride and global community.
Noticing there was nothing like it of the sort in the United States, inspiration struck and Harris Made was launched.
Since then, we have expanded beyond Saxony wool scarves to offer a range of affordable bespoke recognition gifts that include handmade silk scarves and ties, leather goods, wool throws, magnetic badges, enamel cufflinks and brooches, brass and nickel coasters, paperweights, and other custom accessories. Working exclusively with our family-owned mills and tannery in England and Scotland, our craftsmanship meets the highest standard for exquisite quality, first-class service and rigorous quality control.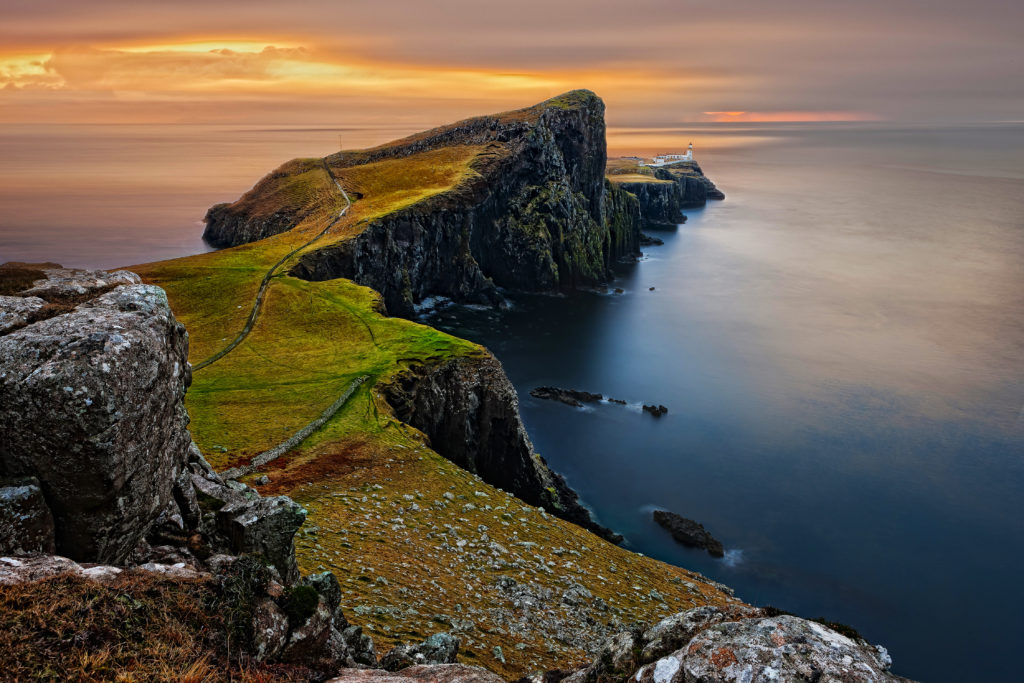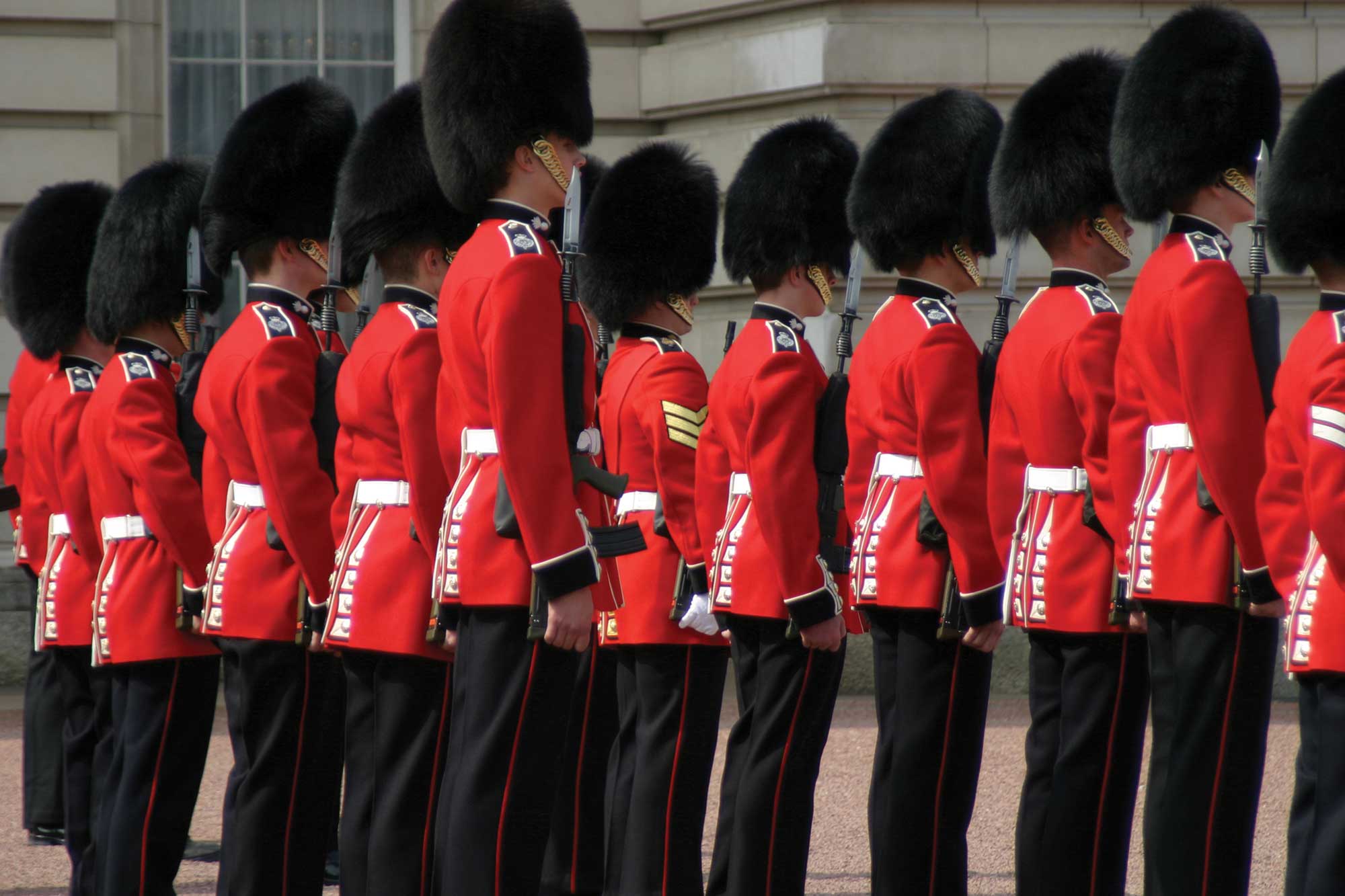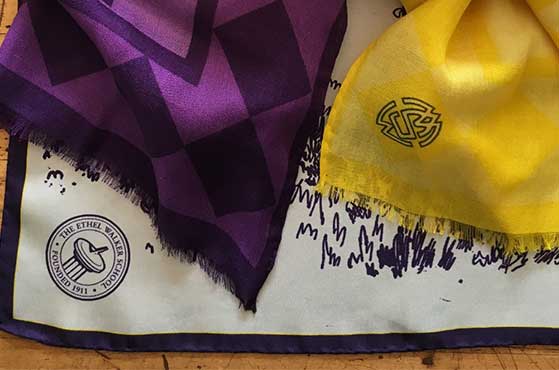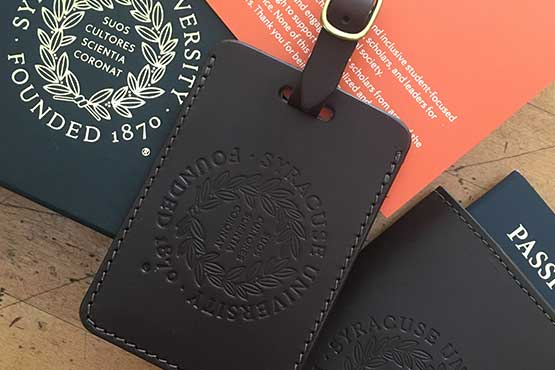 we help you properly recognize those who generously recognize you.
Finding a suitable recognition gift is difficult. Especially when the people you need to recognize are not expecting a gift in return for their generosity. 
That's not to say they are easy to honor, however.  
Instead of yet another water bottle with a generic logo, perhaps you could recognize your donors with something more distinct, more personal, more reflective of the unique story of your institution or company. Something that captures the essence of why they support you in the first place. 
This is where Harris Made comes in. 
We take the time to talk with you, to understand the unique personality of your brand, to uncover and capture the meaningful, iconic design and the fundamental elements that make-up your institution's heritage and history.  
And then we weave, sew and wrap that narrative into a hand-made, one-of-a-kind, bespoke recognition gift that will properly honor your donors with the added benefit of surprising and delighting them like never before. 
Why just give them a tchotchke when you can create and bestow a timeless heirloom at a reassuringly affordable price? 
We tell your story with every thread, stitch, weave, buckle and belt.
Imagine what could be "Harris Made" for you. 
Our designs are always unique to your institution. We commission special embossing die stamps of your distinct seal and logo so we can emblazon a hand-stitched leather embossed badge. 
Our luxurious and hard-wearing Cheviot cloth is specially bonded to our signature canvas lining for superior durability. 
Using traditional hand stitching saddlery skills, we select the finest English vegetable tanned bridle leather which is hand cut using specialist clicking knives. 
As a hallmark of strength and durability, our brass and nickel hardware is cast at the same foundry that makes for the Queen's royal carriages, earning a Royal Warrant, the highest accolade for quality and service. 
And, of course, all our materials are hand cut and constructed using time-tested, traditional tailoring methods. Everything is completely unique, free from the uniformity of computer-controlled machinery. 
Every element employed for your distinct design tells the special story of your institution, capturing a timeless, one-of-a-kind gift that is uniquely you.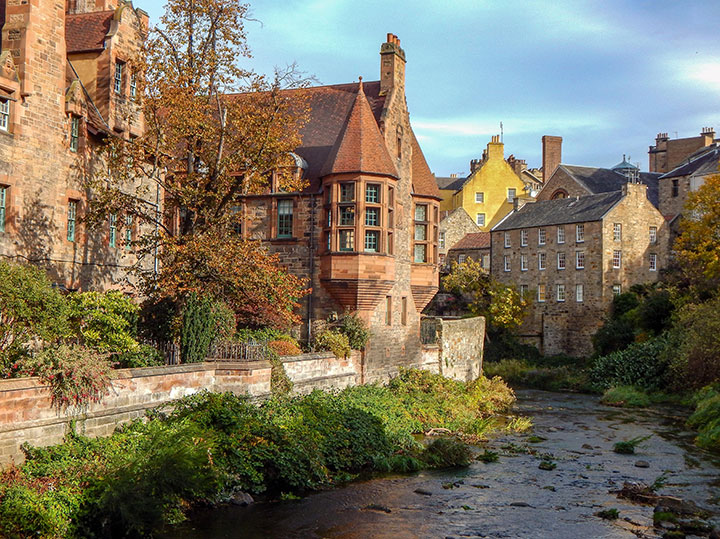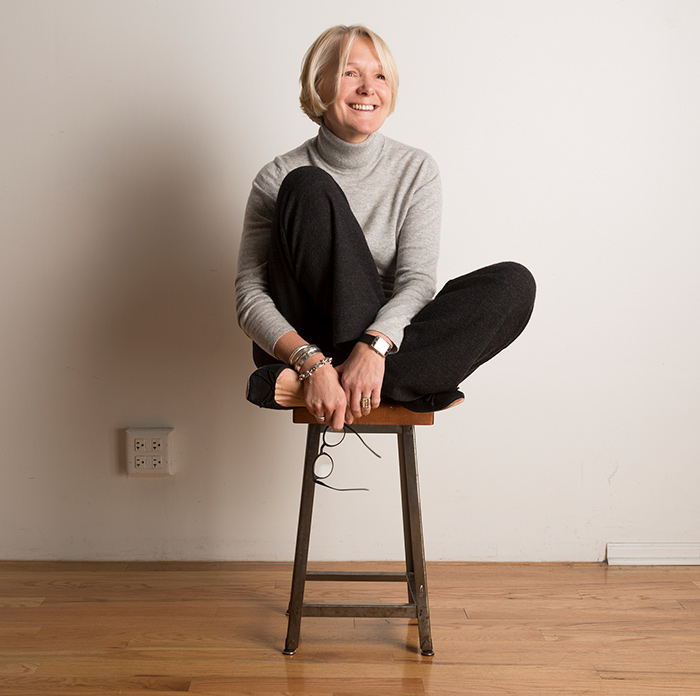 Emma takes great pride and care in working directly with our clients. From multiple conversations, Emma relies on her background as a gift and home furnishing designer from a prestigious British Fashion House to capture the essence of your institution. Emma's talent is to express your unique narrative in a distinct and evocative way, like no other recognition gift can.
She was educated in Great Britain at Oxford Brookes University and is dedicated to supporting indigenous apprenticeship programmes to nourish and sustain the traditional skills associated with the craftsmanship you will come to love about all our Harris Made offerings.
Mark was educated in Great Britain where he attended the Royal Air Force College and the Cranfield School of Management. He started his professional career in London working for the Think British campaign and eventually moved to the US to work for a Fortune 500 company. Today, Mark partners with Emma in providing Harris Made clients with strategic guidance and flawless execution of the design and presentation of exquisite donor recognition gifts, helping them amplify their distinct story on a global scale. Passionate about tradition and craft, Mark ensures that multi-generational craftmanship practices endure not just the next few years, but centuries from now. He is driven to continue to do work to be proud of with people he cares about.