To our Treasured Clients and Friends,
We are immensely proud to partner with a growing roster of 150+ institutional clients in the USA and UK. We feel privileged to be selected to design and manufacture affordable handmade custom gifts of exquisite quality to help recognize VIP donors, graduating students, corporate clients, and employees with something to be cherished and made to last a lifetime. Let us help you perfect the art of presenting a gift unique to your institution by giving recipients, as ambassadors, a powerful message to share with others consistently.
We are British and passionate about our bespoke work and centuries-old manufacturing heritage at our family-owned mills, tannery, and foundry. As recognized experts in our field, we would be delighted to arrange a video call to introduce ourselves. We offer a wide range of custom gifts from $15 to $95+ and want you to feel entirely confident appointing Harris Made as a trusted, tried, and tested partner.
Best regards,
Emma and Mark Harris
emma@harrismade.com
(+1) 312-952-5568
(+44) 01309-676819
How DO YOU PROPERLY RECOGNIZE THOSE WHO GENEROUSLY RECOGNIZE YOU?
Our business is to help you choose, design and craft a bespoke recognition gift. But our reason for being is to bring the unique story of your institution to life. To design a special gift that is more distinct, more personal and more reflective of the powerful narrative that is your institution. And to express that story in a way that speaks to and motivates your donors like nothing else.
This is why we practice the lost art of bespoke. We take the time to talk with you, to understand the unique personality of your brand, to uncover and capture the meaningful, iconic design and visual elements that are the foundation of your institution's heritage and history. 
Let us show you what could be Harris Made for you.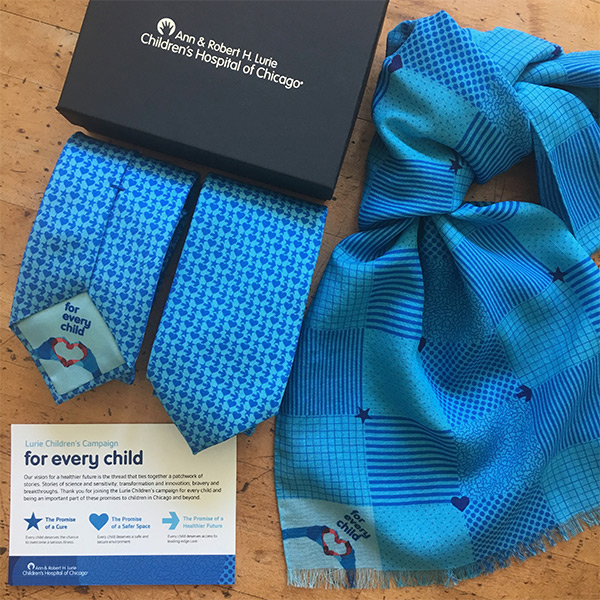 We dive in and discuss the details with you every step of the way. We discover the special, iconic story of your institution. And then we weave that distinct narrative throughout your bespoke recognition gift, thus making it truly a one-of-a-kind way to express your gratitude.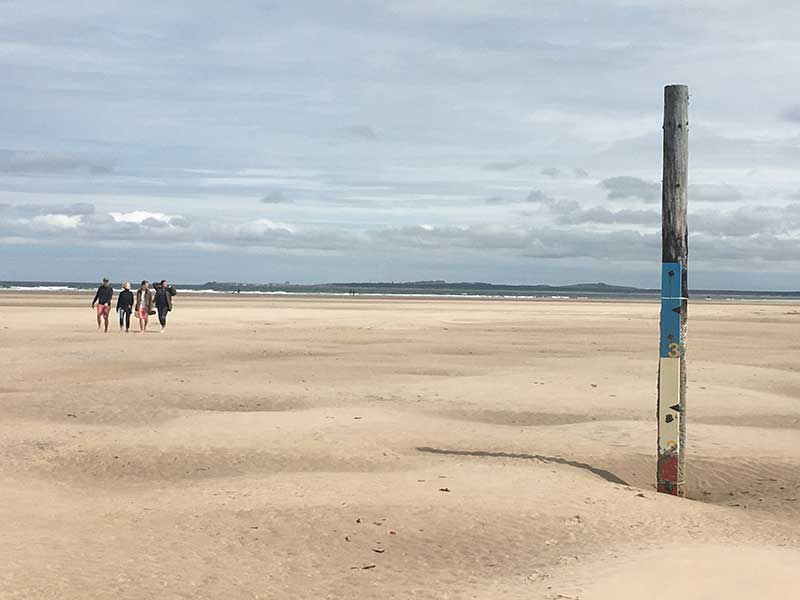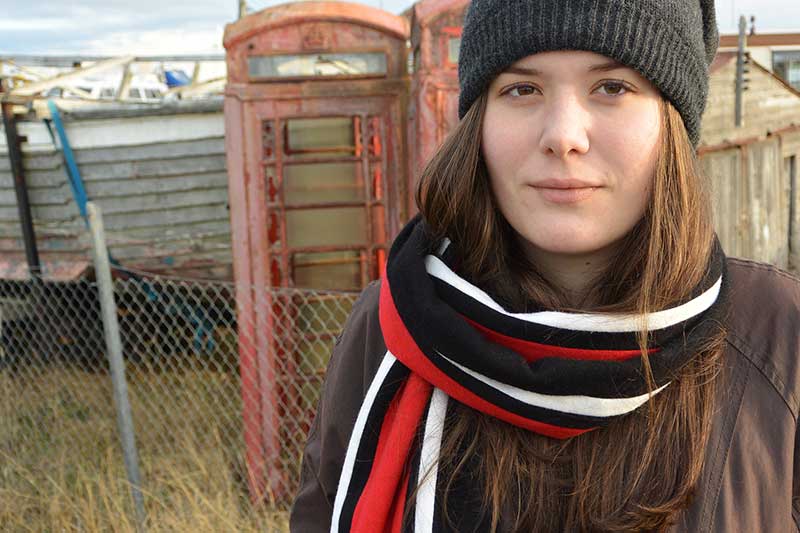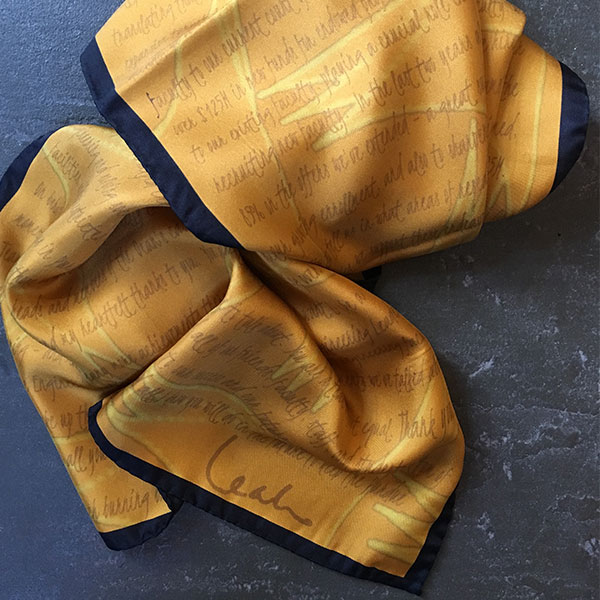 We practice the lost art of bespoke. From the place that perfected it.
Emigrating from Great Britain to Lake Forest, Illinois in 2000, Emma and Mark Harris quickly took to their newly adopted American home.
Once, when packing for a visit back to family in Scotland, Emma happened upon her Saxony wool university scarf, complete with embroidered seal, pulled from the the bottom of her drawer.
Besides being an family heirloom — and a cozy way to keep warm — the scarf represented a centuries old tradition first introduced to Oxford and Cambridge students as an emblem of academic excellence, scholarly pride and global community.
Noticing there was nothing like it in the USA, inspiration struck and Harris Made was launched.
Since then, we have expanded beyond Saxony wool scarves to offer a range of bespoke recognition gifts that include handmade silk scarves and ties, leather goods, magnetic badges, brass and nickel coasters and paperweights, woolen throws, enamel cufflinks and brooches, and other custom accessories. Working exclusively with our family-owned mills and tannery in England and Scotland, our craftsmanship meets the highest standard for exquisite quality, first-class service and rigorous quality control.
We tell your story with every thread, stitch, weave, buckle and belt.
Every element employed for your distinct design tells the special story of your institution, capturing a timeless, one-of-a-kind gift that is uniquely you.
And of course all our materials are hand cut and constructed using time-tested, traditional methods. Everything is completely unique, free from the uniformity of computer-controlled machinery.